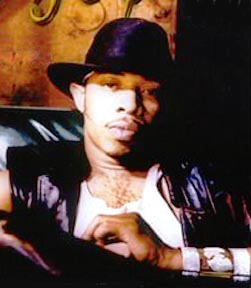 5. U-God
I thought his album Redemption was HARD back in the day...I was the only person in Indianapolis who bought it!!! Even tho I didn't understand what the hell he was talking about, I still loved this guy..He did have the hardest Wu-Tang video tho!!!
Bizarre
WU-TANG! WU-TANG!

4.Max B
My boy Max B....this dude is awesome...he sings and raps!!! Check out the videos below...his laugh is classic!!! We sip Grand Cru Ooooowwwwww!
3. Project Pat
All Classic Material!!! Dudes hook game was the BEST!!! North! North!

2. Gucci Mane-
This is my dude! I just wish he could stay out of jail! The reason he is so high on the list is because of his freestyles(Greatness)! How can you hate Gucci. His music is so sincere.
AND THE WINNER IS......
1.Cam'ron
Cam'ron off wax antics are enough for me to put him 1st on the list...forget his music (which is AWESOME!)From wearing pink to feuding with 50 Cent...this guy never disappoints and is always ENTERTAINING!!! Examples below! ALL CLASSIC!
Feud with 50
Curtis part 1& 2
Movies (Killa Season)
BEEF
Cam being Cam
CAM is the G.O.A.T